Following the Destiny House of Wolves stream earlier this week (you can watch it above), Bungie's latest Weekly Update revealed that, when the new expansion releases on May 19, update 1.2.0 will bring economy changes discussed in the stream, as well as changes to Commendations.
Basically, Commendations are going away and you won't need them to acquire new weapons or gear. If you happen to have a bunch of them stockpiled, you can burn them for 250 reputation: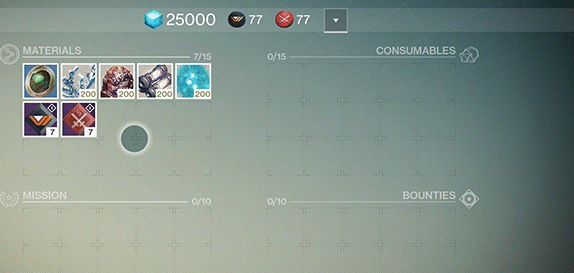 Elsewhere in the Weekly Update, it was confirmed that the next Iron Banner will begin at 10am PT/1pm ET on Tuesday, April 28. Due to a navigation bug though, the only way to access Iron Banner will be to select it from the main Director interface (look to the left margin for the Featured activities).
As for the "stealth fix" that made the Winter's Run Strike harder to complete, Bungie says it's just a rumor. While the Strike did gain some complexity for the encounter at the base of the Fallen Ketch, it was unintentional.
Design Lead M.E. Chung talked about supporting the Live game and the Strike:
Soon after Destiny launched, a bunch of our processes as a game team started to change in order to support a Live development model. One of these big changes was modifying our internal branch structure for where our team does work for various features, updates, bugs, etc. This means that some guys on our team can be working on one branch of code for an immediate update, other guys can be working in another branch on different future projects, and other guys can do prototyping, so they can all work simultaneously without having to worry about affecting one another. This gives our team a lot of freedom to do different types of work, but sometimes we run into merging problems like the Winter's Run strike changes.

In October, we were trying to figure out how to improve upon some of our encounters. During that time, a few people worked on various experiments trying to improve the strike experience in one of the branches. We decided not to take any of these fixes because it felt too chastising for players. We reverted these changes very early on. Apparently, we didn't catch them all and one made its way through the branches.

It's never our intention to stealth fix anything in the game. If we're changing something, it should be reflected in the Patch Notes. If it's not there, then we most likely forgot or something else went wrong in our process.
A fix isn't promised for the Strike, but people have already figured out workarounds.
[Source: Bungie]