Written by Sev1512
It looks like October 9th is shaping up to be a great week for the PSN.  This week we are getting the HUGELY anticipated LingerInShadows.   We also will be getting the game with the coolest name…  Supersonic Acrobatic Rocket Powered Battle Cars, which will be releasing with in-game music, and trophy support.   Megaman 9 fans will be pleased to know that the Protoman DLC will be out this week.  Also don't forget to download the Qore: Episode 5 "exclusive" Valkyria Chronicles Demo.
UPDATE: Warhawk Demo coming today, as well as Guilty Gear Judgment for PSP.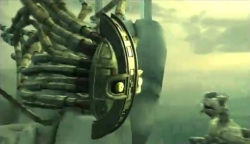 LingerInShadows
Super Acrobatic Rocket Powered Battle Cars
Warhawk Demo
Guilty Gear Judgment for PSP
Valkyria Chronicles Demo – Qore Exclusive

Megaman 9 "Protoman" DLC
Hot Shots Golf DLC
Qore: Episode 5 "Monsters of Gaming"
Echochrome Expansion for PSP
Rock band DLC
Offspring Track Pack – $5.49 or $1.99 individually

Gone Away
Pretty Fly
Self Esteem

Also we have 6 different tracks from 6 different artists – $1.99 each
Stop! – Against Me!
All Right Now – Free
Bad to the Bone – George Thorogood
Cream & Bastards Rise – Harvey Danger
Nearly Lost You – Screaming Trees
Push It – Static-X
Keep reading to see what is rumored…
Last week we were pleasantly surprised by the addition of Eternal Sonata Demo, so this week we have our fingers crossed for some other great surprises popping up in the PS Store.
Buzz! Quiz TV DLC – Comedy Pack

Dead Space DLC
Soldner-X: Himmelssturmer
Red Baron Arcade
Sid Meier's Civilization Revolution DLC
FREE SINGLE PLAYER MAP PACK: BRAVE NEW WORLDS

SCENARIO PACK: THE VICTORY PACK
Tokyo Game Show Videos
We expect to see some new trailers from many of the newly announced PS3, and PSP games from this year's Tokyo Game Show!
Add to: | Technorati | Digg | del.icio.us | Yahoo | BlinkList | Spurl | reddit | Furl |